Are you a wrestling lover ? If yes so these article helps you alot to find right wrestling game to play. wrestling game has been the most addictive entertainment people love to watch. I am also a huge fan of wrestling whenever i am free i love to watch wrestling or play wrestling games. Because wrestling games gives you realistic feels. Android has got tons of wrestling games available to be played. But all games are not worth to be played. So, Here are the list of popular and top 10 Wrestling and MMA games . You should give a Try to these Top 10 Wrestling And MMA games for android users.
Wrestling Revolution 3D
Wrestling Revolution brings the original 3D Wrestling games for our android smartphones.This game has two modes. A booking mode and other is creative mode. Both modes are available to play for free, With a option to upgrade to enjoy the Experience with no ads and limitations.
A wrestling career challenges you to take shots in the ring.The game features has an interactive tutorial. It features the usual set of Attack, Grapple, Run, Pins, Drop, etc.
Real Wrestling 3D
Real Wrestling is the first realistic 3D Action Sports Game involving battle techniques. This game is the first 3D wrestling games to hit the android platform. The game has amazing jaw dropping 3D graphics, automatic touch controls, and action packed gameplay to create a unique action experience for fans. You can fight by using a variety of revolution battle type techniques, such as clinch fighting, throws and take downs,etc.
You can maintain a superior position over your enemy. Features of this game are authentic actions and realistic wrestling moves. Also it displays a 3D motion animation and there are 140+ unique wrestlers in pro league cage match mode.
WWE 2K
WWE 2K is  the authentic wrestling games for android smartphones. This game has most powerful action packed gameplay with intensity and raw emotions of WWE Wrestling. In this game you can easily create your own superstar you always wanted to be. and also available for use in all game modes.
Choose your wwe superstar and take him through his wrestling journey. and earn tittle or achieve goals to upgrade your skills in the game. You can play this game against your friends by connecting WWE superstar online.
Booking Revolution
Booking Revolution is popular wrestling games for android smartphones. This game takes you behind the scenes where the real talent is. Booking revolution has a stunning graphics and also support most android smartphones.
Create your own player and dispose your talent in supercards of your own creation. With over 4.3 rating and 5-10 million people who downloaded booking revolution,it's absolutely worth a try.
Pocket Wrestling
Pocket Wrestling is a fun physics based gameplay. You can play this game in local multiplayer and single player survival mode. This game will test your Fighting skills and reactions times.
Pocket wrestling is the most realistic wrestling physics simulation game. the game is offered by North Pole Command Centre Limited. If you are a fan of pocket games then you must give a try to Pocket Wrestling.
WWE Supercard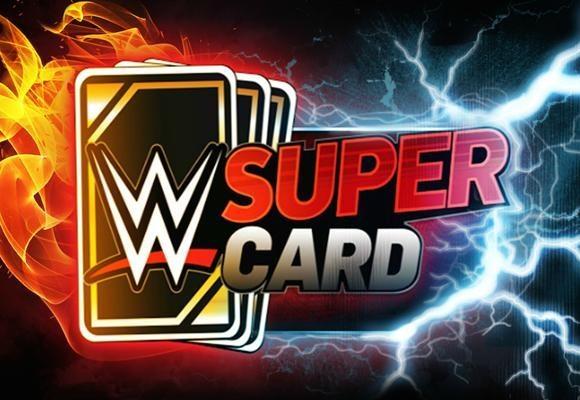 WWE Supercard is a wrestling action and card battle game. It's a intense wrestling game developed by 2K incorporation. Get ready to control them all with season 3 of WWE Supercard. This game bring over 150 superstars of past, present and future like you've never seen before!
WWE Supercard features a 15-15 royal rumble and ranked player-versus-player. Season 3 allows you to compete with others from around the world for ranking and rewards. This game has lots of your favorite modes Money in the bank, Ring domination, King of the Ring. You will love this game if you give it a try.
MMA Sports fighting 3D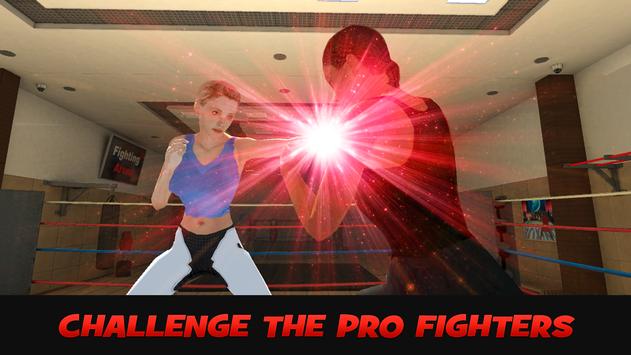 MMA Sports Fighting 3D is a Realistic Action fighting game that let you feel like a real fighter. The game has two modes contest and sruvival modes. Controls of this game are very easy and smooth. Fight against your enemies and kill them to earn reward points or survive on the ring as long as you can.
Explore different locations and use your fighting power to win. In this game you can use different fighting styles incluidng Taekwondo, Kung fu, Boxing Etc. Enjoy being a real pro wrestling fighter.
Weekend Warriors MMA
Weekend Warriors MMA is yet another popular wrestling game For Android Users. It features about 300 fighters spread across 5 promotions and 5 weight classes. You can choose a carrer as a ranked fighter for booking cards in the first ever fully playable "promoter" mode. Every move is at your fingertips just use your mind as much as your body to win this game.
You can be a idealist for 1-1 fights or offend strength in ridiculous contests featuring up to 10 fighters. The game has interactive tutorial features with basic controls.
Stars Wrestling Revolution 2017: Real Punch Boxing
Stars Wrestling Revolution 2017 game is released on july 28 and offered by Bulky Sports. This is the latest version of the game. This combo game offers multi fighting experience to fans in a single game of wrestling and boxing action.
Star Wrestling Revolution 2017 is the most realistic fighting game. If you are a fan of boxing and fighting games you will definitely love this game because Star Wrestling Revolution game provide both features in single game.
Use different fighting techniques like kung fu, martial arts, karate, taekwondo. Upgrade your strength to enjoy the professional wrestling experience with unlimited fun. Increase your power to win the battle of ultimate match in world championship tournament.
Shoot Pro Wrestling Game
Shoot Pro Wrestling Game is one of the best strategy wrestling game for android users. In this game you can put wrestling games on top rated tv wrestling shows. As you can become a pro wrestling manager!
You can book matches and watch the play by play commentary as wrestler battle it out in simulated shoot fights, including tag team matches. This is certainly the most decent wrestling game you can play.