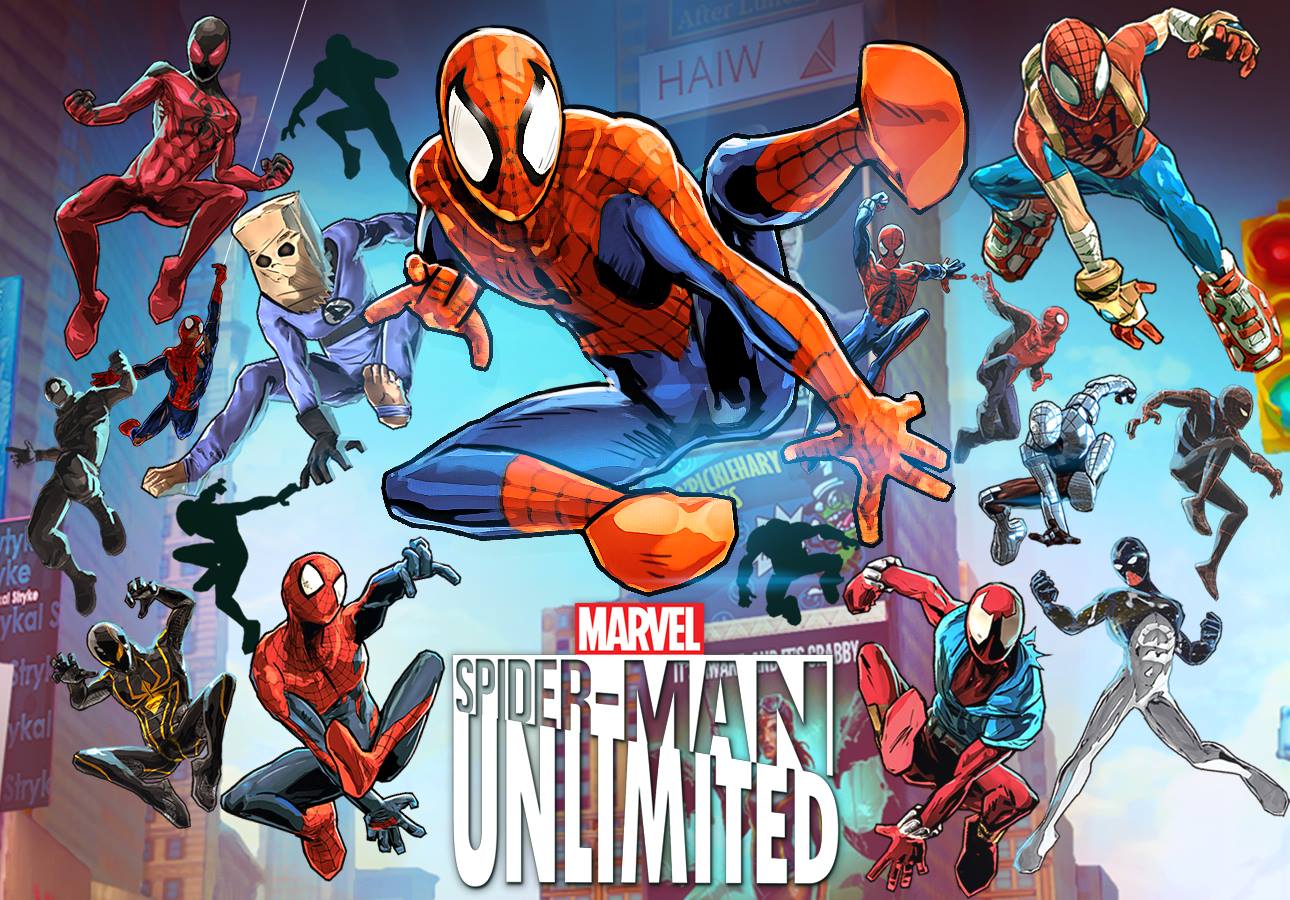 "Over 130 characters from the spider-verse to play"
You are downloading Marvel Spider Man Unlimited game.. Experience a story u read in comics. It feels like it jumped direct to marvel super hero comics.
Collect and unite every spider-man and spider-woman to fight the ultimate threat in a story driven endless-runner.
Mix Up the new sinister-six, who have opened a dimensional portal in new work to invite endless versions of themselves. This aggressive evil is moving from dimension to dimension, destroying each one. but their sinister games ends here.
Marvel Spider Man unlimited is the newest version of of Spider Man Unlimited.
The Green Goblin, The Vulture, Electro, Sandman, Doc Ock, And mysterio are Here !! What awaits you after the sinister six ? Maybe You'll swing with venom, team up with avengers, have a homecoming with spider gwen, help fend off a civil war and much, much more !
 The First Free Spider Man Game!
* Enjoy the thrill of the first spider-man web-runner. Swing, run and fight in over 7 different marvel environments.
* Go beyond a simple run with unique gameplay! Fight in battles against dimensional super villains, swing, wall-climb and skydive.
* Play Story mode games with 5 boss battles and 25 missions per Issue! New daily and weekly events with spectacular rewards in Events mode or Climb up the leaderboards.
THE FIRST NARRATIVE RUNNER!
In this game you will find continuing episodic adventure. The sinister six are moving from time to time to destroy everything in their path. and our world is next. so, user will fight with an army of amazing spideys and other super hero champions.
Marvel spider man unlimited game is written with an experienced spider man comics writer to ensure a faithful recreation of the Spider-Man comics!
In this game you will find most spideys including new spider women. Collect and run with the nearly endless number of super hero champions.
If you want to Download this game. Download link is given below.